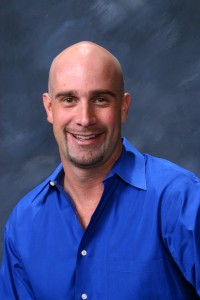 My name is Joe Rapisarda.  I am the author of the amazon.com bestselling book, Awaken Your Power.  My entire life I have had an insatiable curiosity about the dormant potentials of the human mind.  I've always felt that we, as human beings, have so much more potential mental ability than what we are currently using as a society.  In 2003, I began to intensify my quest for knowledge and it lead me on an amazing journey of discovery.   My studies took me to seemingly unrelated subjects like religion, spirituality, quantum physics, psychology, and wisdom teachings.  What I learned astonished me!  I learned that the human mind is capable of so much more than just thinking and feeling.  It also has the ability to align and attract energy into our lives. This energy manifests into our reality as the people, situations, and events we experience in our every day lives.   Simply put – I discovered that we have the ability influence the reality we experience through the thoughts we think.
Once I learned the fundamentals of this power, I spent the next few years testing it out in my own life.  I was given many sink-or-swim type challenging situations where I was forced to use this power to improve my life.  In my book, Awaken Your Power, I discuss some of the ways I have used this power in my life.  These feats include but are not limited to being able to:
Recover from sickness and injury.
Prevent sickness.
Overcome financial hardships.
Find success in business.
Become a millionaire.
Become a black belt in karate at school where less than 1% of the students achieve that rank.
Find the perfect woman for me.
Write a bestselling self-help book with no previous writing experience.
Find balance in all aspects of life.
The list goes on…
Today I use this power in everyday life.  I use it to achieve goals and I use it to overcome the obstacles that life sometimes present me with.
My point in sharing this information with you is to show you that I have achieved positive results in my own life using this power, and you can too. All you need to do is to learn to think the right way.  This blog, and my book, Awaken Your Power, will show you how.
Contact info:
Here is some contact info about my book, Awaken Your Power, and myself.
Website 
Coaching
Twitter
Youtube
Facebook
Other Facebook Pages
Facebook Awaken Your Power
Facebook Spiritual Awakening
Here is a link to my book, Awaken Your Power on Amazon.com.