Like many people, my journey in learning how to use the law of attraction was filled with trial and error, but over time I successfully learned how to make this law of nature consistently work in my life. That is when I developed The Focus, Feel and Expect process that I wrote about in my book, Awaken Your Power!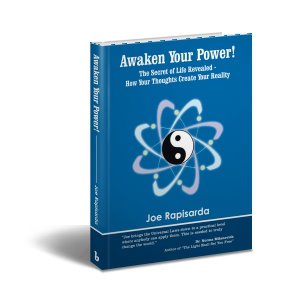 You see the law of attraction is all about alignment of energy. Everything in life is connected by universal energy.  We are able to tap into this energy using the energy (vibrational frequency) of our thoughts.  Simply put, our thoughts align vibrationally with whatever we think about.   Whatever energy we align with energetically – we attract into our lives through the people, situations, and events we experience. This is how the law of attraction works.
So let's learn how to use this The Focus, Feel, and Expect Process.
Step 1 is to mentally focus on what you want to attract into your life.  It might be better, health, a new relationship, a better job, or anything else you can think of.
Step 2 is to use your imagination to feel the good feeling of how it will feel when that desire shows up in your life. Adding positive emotions to your thoughts is like adding rocket fuel to them.
Step 3 is to expect your desire to show up in your life.  When you expect something to happen you leave no room for doubt, fear, or any of the other negative emotions that can keep your desire from manifesting at all. When you expect something you are energetically aligned with your expectation and attracting it into your life.
Believe it or not, that is all there is to it.  The hardest part is to stay focused on the three steps long enough for your desire to manifest into your life. It's our job to remember that we can affect our reality.  All we have to do is remember to focus on what we want to create with our minds. Once this skill is developed we can begin to live life as a conscious creator of our own destiny!
Do you have a questions about this process or the law of attraction? I'd love to hear from you. Please ask your question in the comment section below.
Until next time,
Joe Rapisarda
Twitter @JoeRapisarda
www.JoeRapisarda.com